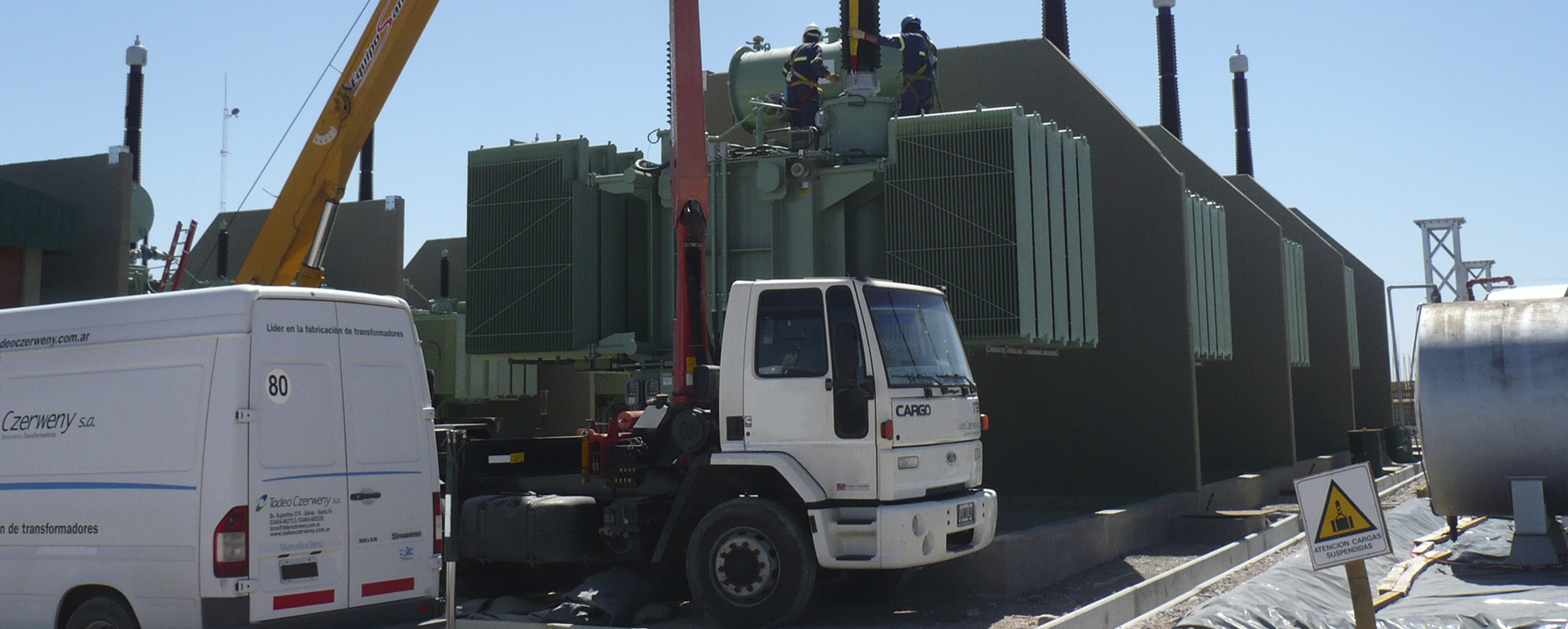 The service as an attitude
Tadeo Czerweny guarantees an efficient customer service during all the stage production. Our support is continued in the sense that we not only design, develop, assemble and install our products in your company, but also we provide the correct functioning and maintenance of them.
For that purpose the Service Department was created, destined to predictive, preventative and corrective transformers maintenance. The company has assigned to this Service Department qualified personnel with vast experience and knowledge in assembling and repairing transformers and they are provided with equipped vehicles to carry out an efficient after -sales assistance.
The following are some of the services offered:
Samples extraction and predictive diagnosis including:
1 – Complete physical-chemical oil analysis.
2 – Oil gaseous chromatography and Furano analysis.
3 – Thermographic inspection of terminal connections in transformers, switch disconnectors, switches and clamps.
On load oil treatment to eliminate water and gas components.
On load oil treatment with oil regeneration using Fuller's ground method.
Oxidation oil inhibitor addition.
Check and repair of transformers accessories and equipment.
Check and repair of mechanic parts (tanks, radiators, etc.)
Check and change of seals in bushings and accessories.
Unvat, active part drying and vat with readjustment of windings.